Article for Agilitynet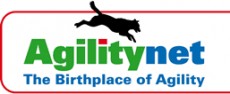 Posted 9th March, 2012
I have recently been asked to write an article for Agilitynet about the importance of warming-up and cooling-down agility dogs.
The advice is equally appropriate to other sporting dogs such as flyball, herding, race, scurry, show and gundogs.
You can see the full article with photos
here
.
"Agility dogs are expected to run flat out, jump, twist and climb at speed - almost the canine equivalent of a hurdler or gymnast. However, unlike the human athlete, many agility dogs are not suitably warmed up prior to exercise. They are often confined in the car or crate, and may go straight into the queue for their class and run with little or no advanced preparation. This inevitably increases the risk of injury and also prevents dogs from performing at their best. Animal therapist Liz Harris explains how you can prepare your dog for agility work and how to tell if your dog needs to see a therapist....."