Talk at York Canine Association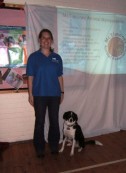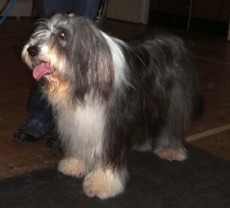 Posted 22nd October, 2010
Last night was the annual Pie and Pea supper at York Canine Association, and I was delighted to be invited along to give a talk. The evening combines a talk with some charitable fundraising.
I spoke about the therapies I use - McTimoney, Sports Massage, Reiki and Laser - and discussed case studies ranging from pet dogs and cats to racehorses. I followed that with a short gait analysis and conformation assessment demonstration and demo treatment, using my dog "Maisy" (a collie x spaniel) and "Meg", a Bearded Collie who was kindly volunteered by her owner Liz Jay from Talraz Bearded Collies (thank you Liz!). These were two very different dogs, who both behaved impeccably well.
If you are interested in booking a talk for your event please do not hesitate to contact me!