Urgent Appointments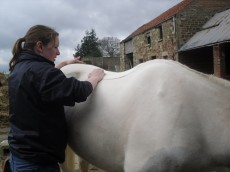 Posted 10th October, 2011
After a successful trial over the summer, I am pleased to announce that I will be continuing to reserve Mondays for urgent appointments.
I appreciate that if your horse or dog has a busy competition, racing or hunting diary, it is inconvenient if I cannot give you an appointment for several weeks.
As a result, I am now reserving Mondays for urgent appointments only.
Terms: Monday slots will only be bookable in the 6 preceding days, and are for existing clients only. Appointments Tues-Sat are pre-bookable as normal. Please call 07707 653950 or email liz@lizharris.co.uk to book.
NB. Please always remember that I do not provide a service for assessing medical emergencies. You should always contact your vet in the first instance if you have serious concerns about your animal.